LOVERS & OTHER STRANGERS
Virgin cat no. V M 2211
Release March 81
Meanwhile in between the recording of these two singles J.J. and VAL had been working with DAVID CUNNINGHAM, and THE FLYING LIZARDS, on dub and avant-garde rhythm tracks for the third Flying Lizards single, LOVERS AND OTHER STRANGERS, and their second album, FOURTH WALL, performing on the tracks,
1. LOVERS AND OTHER STRANGERS, (LP& single version.)
2. IN MY LIFETIME
3. A- TRAIN.
The album and the single were then released in March 1981, on VIRGIN RECORDS. (cat no. V M 2211.)
FOURTH WALL
Virgin cat no. V M 2211
Release March 81
Before the release of these records J.J. played drums with THE FLYING LIZARDS at a preview concert, in December 1980, showcasing tracks from the LP and single, at THE RIVERSIDE STUDIOS in Hammersmith London.
he band featured a classical string and horn section, with film soundtrack composer, MICHAEL NYMAN on grand piano centre stage, PATTI PALLADIN, from the band SNATCH on vocals, a bass, guitar, drums, rock section, and DAVID CUNNINGHAM, on guitar sound effects, and was performed to an almost entire audience of 400 music journalists, who are not always the most responsive of audiences to play to !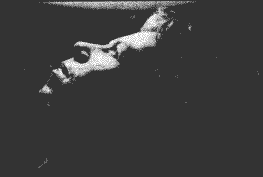 DAVID CUNNINGHAM
Meanwhile in May 1980, SAFARI RECORDS released a live album by WAYNE, now called JAYNE COUNTY, entitled ROCK & ROLL RESURRECTION, this was recorded in Montreal's Edge club on the 31st of December 1979, shortly after THE ELECTRIC CHAIRS split, and Wayne and Elliot Michaels flew back to America, where they formed another band, featuring Elliot on guitar, Peter Jordan bass, and Sammy Minelli, on drums. The album contained all the old songs and classics such as, fuck off, cream in my jeans, etc.
DRUMPUNK ® is a Registered Trademark. Copyright holder of the site, logo, name and text content in drumpunk DRUMPUNK ® ©1999 - 2022. All rights reserved. Name, Logo or content may only be reproduced with the express permission of the copyright and trademark owner. Any copyright infringement or illegal use of the Trademark, name or contents of Drumpunk ® will be vigorously pursued.